Customer Gallery

Thank you for shopping Soiree Vintage! We love seeing how your style your purchases from us. Be sure to tag us on Instagram with #soireevintagestyle or submit your photo

via email

to be added.
Reviews

Check out what our customers are saying about Soiree Vintage!

"

It has arrived! It's just perfect and so amazing I'm SO pleased!...thanks for a great service.

"

-SD

"

First thing I did was put this dress on and I love her ... Fast and perfect! Thank you very happy customer!

"

-BR

"

Just to let you know that I got it today and I LOVE IT!!! Can't thank you enough! Xoxoxo

"

-MM

"

Received this today and what a beautiful dress!!! Thanks so so much I absolutely love it!

"

-HK
​

"

I love everything, each piece is fantastic. I just want to buy all my clothes from you!

"

-JH

"

(My jacket) came today and it's gorgeous. Thank you!!!

"

-JP

"Thank you so much!!!! The packaging and note was in exceptional good taste!!! I will be sure to tell the world about how wonderful your shop is and how easy it was to order! xxx

-GW

"Thank you again for this charming dress. I'll look forward to buying more from you in the future"

-LM

"

This is great, you carry all sizes!

"

-CS

"

I can tell that everything has been so well cared for.

"

-AS

"

I absolutely love my vintage 1960's dress from Soiree Vintage! This was the first of many dresses I intend to purchase from her!

"

-JM

"

You have such a great eye, I can't believe how cute this is!

"

-JN
Powered by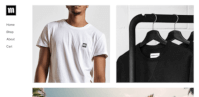 Create your own unique website with customizable templates.